Combatting Covid-19 worldwide
More than a year into the COVID-19 pandemic, the sprint to respond to the global health crisis has turned into a marathon. This is a tribute to the decisive work of the organisations we've been funding worldwide to assist those most in need.
More than a year into the COVID-19 pandemic, the sprint to respond to the global health crisis has turned into a marathon. Covid-19 restrictions are still taking a heavy toll on our everyday lives as several vaccines are rolled out across hospitals and local clinics, sparking renewed hope.
While continuing to monitor the competing urgent needs that unfold, we want to pay tribute to the decisive work of the organisations we've been funding worldwide to assist those most in need.
Cartier and Cartier Philanthropy donated over 4M Swiss Francs to 16 non-profit organisations in 2020 and in the first months of 2021 to support relief operations mainly in the areas of healthcare and of access to education, food and other basic needs, such as water and sanitation, in 19 countries across the globe.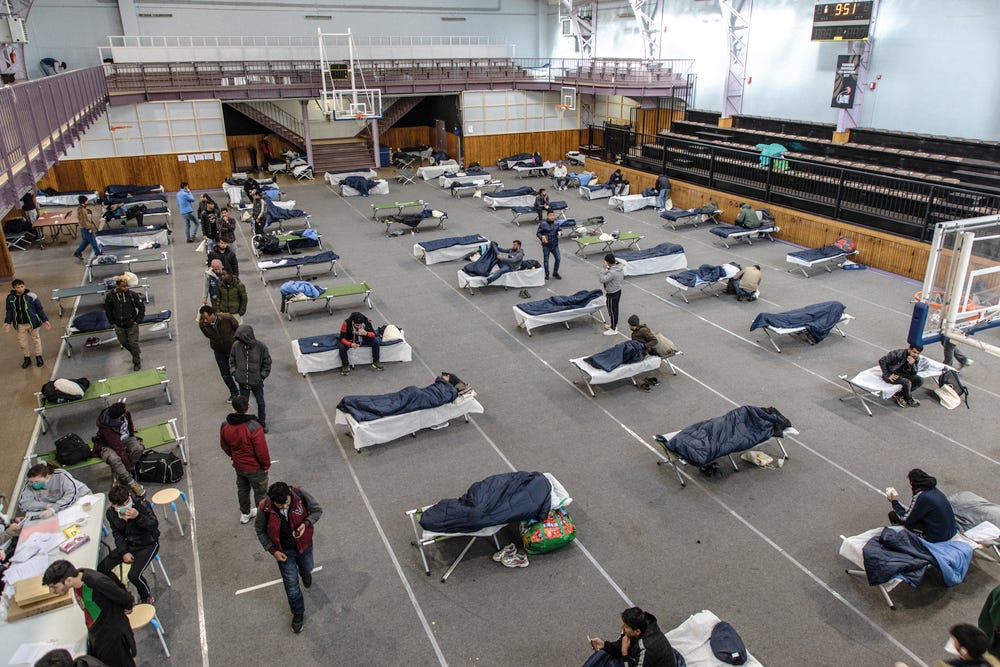 AFRICA
Integrate Health in Togo, PIVOT in Madagascar, Living Goods in Kenya and Saha Global in Ghana received emergency funds that enabled them to take vigorous action in an effort to limit the spread of the virus, while ensuring essential health services and water access were maintained.
Community health workers play a vital role in any epidemic. As such, it is essential for them to be supported and protected. Despite a global shortage of PPE, Integrate Health, PIVOT and Living Goods ensured that their network of thousands of community health workers could visit patients safely at home, minimizing travel to and from health centres. Community health workers were properly trained to support the national response plans with the dissemination of vital information and the implementation of crucial surveillance and early detection measures.
These organisations have actively supported the local government task forces since the very beginning of the crisis.
In Togo, there has been no decline to date in the provision of health services in the districts where Integrate Health teams provide high-quality care, in contrast to global trends.
In Madagascar and Kenya, PIVOT and Living Goods have helped increase the testing, tracing and analysis capacity, setting-up a local molecular biology laboratory and implementing digital tools to report suspected COVID-19 cases.
Since July 2020, Saha Global has been providing free clean water through its women-led water business to over 200 small communities (over 100,000 people) in Northern Ghana that do not have pipe systems or other options for clean water. This provision has been a direct response to the government's efforts to support the most vulnerable during the COVID-19 pandemic.
In February 2021 Cartier Philanthropy decided to support the COVID-19 Action Fund for Africa (CAF-Africa) a collaborative of more than 30 members dedicated to protecting Community Health Workers on the frontlines of Africa's coronavirus response. To date, CAF-Africa has committed and delivered more than 57 million pieces of PPE across a dozen African countries. The organisation aims to supply one year's worth of PPE for 1 million community health workers across 24 African countries.
ASIA
In Thailand, the Baan Dek Foundation assists populations living in crowded construction camps and urban slums of Chiang Mai and Bangkok, which are extremely vulnerable to contagion and strongly impacted by COVID-related loss of employment. The Foundation has provided children and their families with hygiene products and cleaning supplies, food rations and housing support (rent and utility bills). In addition, it has organised public sessions across all 52 construction site camps and urban slums to make sure the population knows how to keep healthy.
In Indonesia, CBM has worked with the government and local associations throughout the crisis to ensure that people with disabilities can access vital support and suitable information on the prevention and treatment of COVID-19, while also providing medicines, hygiene kits and cash assistance for 800 households that are struggling to meet basic needs.
In the Philippines, the Philippine Disaster Resilience Foundation has provided crucial personal protective equipment and temporary accommodation to 6,500 healthcare workers in 68 hospitals and community centres in Metro Manila, Cebu City and Lanao Del Sur.
EUROPE
Médecins Sans Frontières has delivered medical care to those left behind, people on the move, the homeless and elderly people living in long-term care facilities. They have worked tirelessly alongside healthcare authorities in treatment centres and health facilities to strengthen infection prevention and control measures and to keep other essential health services open. We supported MSF operations in Italy, France, Belgium, Spain and Greece.
LATIN AMERICA & THE CARIBBEAN
TECHO has mobilised a network of over 2,000 community leaders to provide the most vulnerable families with food and other basic necessities, distributing over 4,200 emergency kits in Mexico, Brazil and Colombia.
In Haiti, SOIL supported the local authorities with the deployment of public toilets and handwashing stations in markets and COVID-19 treatment facilities, providing critical access to safe sanitation for hundreds of users per day. It also helped secure critical safety and outreach equipment for the government response and frontline communication teams.
NORTH AMERICA
Visiting Nurse Service of New York provided critical home and community healthcare services directly to New Yorkers in need. They sent more than 11,000 clinicians and home health aides safely into patients' homes, thus alleviating the pressure on hospitals. Harlem Children's Zone provided essential social services for families hit hard by the crisis, including emergency housing support (rent, utility bills and medical fees) for over 10,000 people, and distributed protective equipment, non-perishable food supply parcels and fresh produce across NYC. It also provided digital learning devices and Wi-Fi hotspots for students while schools were closed. The Keep Kids Learning initiative, a crowd-funding platform set up by DonorsChoose, provides teachers and students with home learning support by vetting and purchasing educational resources specifically identified by teachers nationwide and shipping the supplies directly to students at home. Our partnership allowed over 35,600 students to successfully pursue their educational journey in an incredibly difficult time for families.
CHINA AND MIDDLE EAST
Cartier contributed early donations to support the Red Cross in Wuhan, China, and The Fund of the United Arab Emirates Homeland of Humanity, launched in coordination with the National Emergency Crisis and Disasters Management Authority, the Emirates Red Crescent and other humanitarian organisations to unify national humanitarian efforts to respond to the pandemic. The Fund supported "the first-line protectors initiative" and during the month of Ramadan provided 100,000 food and health parcels to nearly one million people of all nationalities living in the UAE and suffering from the economic consequences of the lockdown.