2018-2021
SAVING LIVES THROUGH SUSTAINABLE COMMUNITY HEALTH SYSTEMS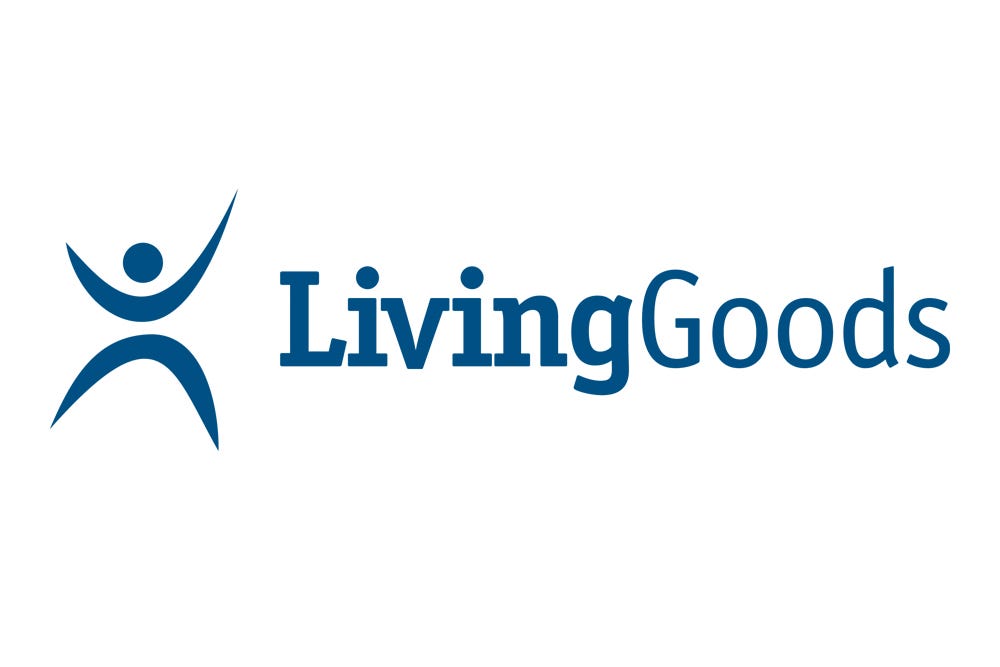 2018-2021
LIVING GOODS
Living Goods works in partnership with governments to build sustainable community health systems. The organisation implemented its community health worker model in Uganda with extraordinary success and began replicating it in Kenya in 2015. We supported its efforts to fully reach western Kenya. In 2020, we funded its work tackling the COVID-19 crisis in the country, while ensuring the continuity of essential community health services.
CHALLENGE
Across Sub-Saharan Africa, community health workers are the frontline for medical help. In remote areas, they provide essential care, medicines and referrals for maternal and child health problems, and COVID-19. Too often, however, these workers are not effectively trained, equipped or financed.
Living Goods supports thousands of government community health workers in Kenya to ensure they are digitally enabled, properly equipped, effectively supervised, and fairly compensated.
Living Goods also works with the Kenyan Government and individual counties to develop the policies and tools necessary to strengthen and sustain community health systems and work towards universal health coverage.
In 2019, Living Goods assisted the government's first digital community health data initiative, to enhance the availability of decision-making support data.
As well as providing maternal and child health support, Living Goods also piloted the extension of community health worker services to include family planning, immunisation, counselling, and referral services.
IMPACT
By mid-2021, Living Goods was supporting over 12,200 community health workers in Kenya and Uganda, serving approximately 9.1 million people in both countries. Living Goods-supported community health workers saved an estimated 17,000-19,000 lives in 2020, nearly twice as many as in 2019. Preliminary results of a randomised control trial show that the Living Goods model reduced under-five mortality by 30% and infant mortality by 27%.
COMMUNITY HEALTH WORKERS SUPPORTED
In Kenya and Uganda by mid-2021
PEOPLE SERVED BY COMMUNITY HEALTH WORKERS
In Kenya and Uganda by mid-2021
REDUCTION IN UNDER-FIVE MORTALITY
in communities where Living Goods works
REDUCTION IN INFANT MORTALITY
in communities where Living Goods works
COVID-19 EMERGENCY SUPPORT

During the COVID-19 pandemic, Living Goods ensured the continuity of essential community health services and supported the Kenyan government's response with technical advice and critical supplies. It also trained all Living Goods staff and community health workers in seven counties in COVID-19 prevention, early case detection, reporting procedures, and personal safety measures.