2018-2023
WORLD-CLASS EDUCATION FOR WOMEN LEADERS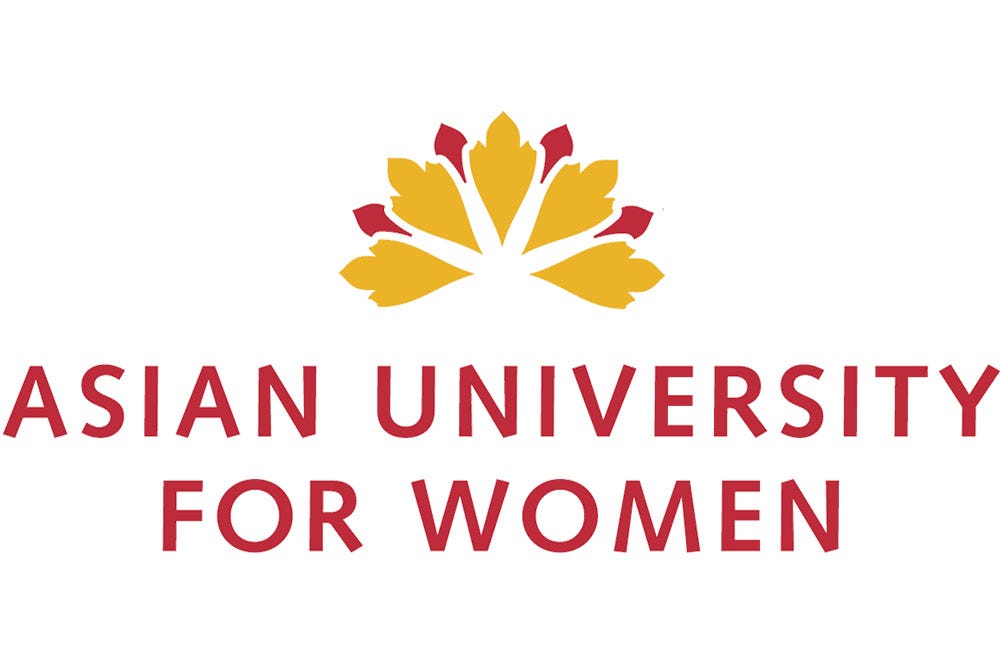 2018-2023
Asian University for Women
Located in Chittagong, Bangladesh, the Asian University for Women (AUW) is a unique institution that empowers young women from disadvantaged backgrounds across Asia and the Middle East through a world-class liberal arts education. We are providing full scholarship to 20 promising young women, coming mainly from Afghanistan, Bangladesh and Myanmar, to obtain a university diploma and fulfil their potential.
CHALLENGE
In Asia, girls usually access primary education at rates comparable with boys, but at secondary level their participation drops. Consequently, women are 70% less likely to be employed, and when they enter the workforce, their occupation is mostly centred on agricultural and lower-skilled jobs.
An all-female institution, AUW enrols talented young women from a broad spectrum of disadvantaged communities in Asia and the Middle East. Students range from the daughters of microfinance borrowers to labourers from tea plantations and clothing factories, or the graduates of Islamic madrasas schools, and the residents of remote mountain villages.
Given the considerable differences in the ability of its entrants, the university provides two bridge programmes, which are called Pathways for Promiseand Access Academy. These deliver intensive classes in English, maths and computer literacy.
Built on the liberal arts tradition of top American women's colleges, the institution puts an emphasis on critical thinking, problem solving and leadership skills, equipping students for careers with the potential to shape policy, governance structures and other people's lives, mostly in their countries of origin.
IMPACT
Over 1,000 students from 18 Asian countries have already graduated from AUW. Of those, 75% have returned to their home country to work in government, development, the social sector and business. The other 25% continued their education at internationally recognised graduate schools.
GRADUATES
from 18 countries across Asia
OF GRADUATES
working in government, development, the social sector and business
OF GRADUATES
continued their studies at graduate schools