2013-2024
EMPOWERING WOMEN IN CONFLICT-AFFECTED COUNTRIES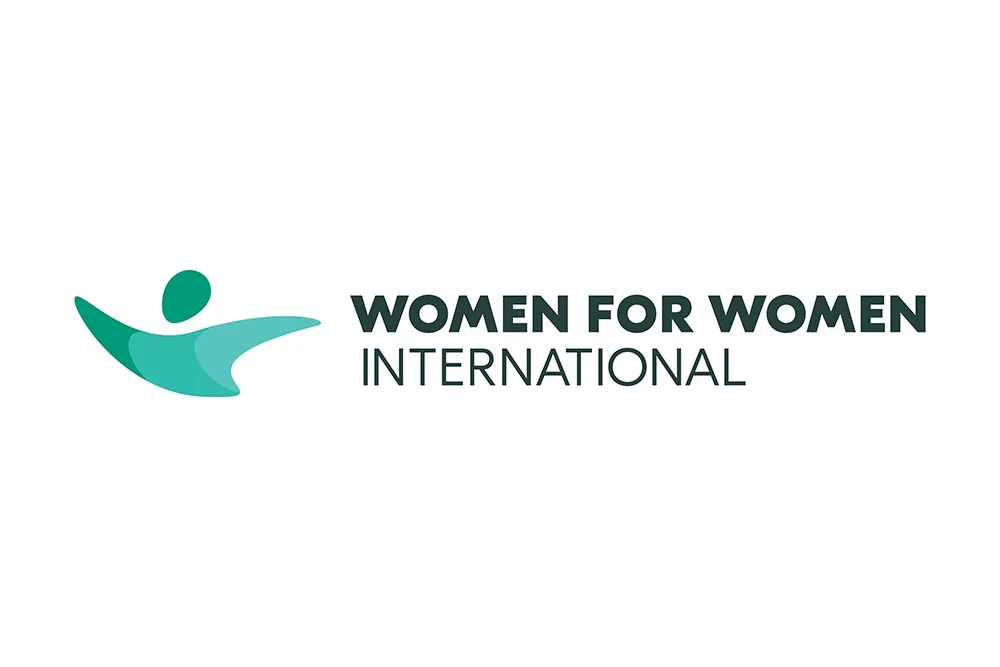 2013-2024
WOMEN FOR WOMEN INTERNATIONAL
Women for Women International works with the poorest, most socially marginalised women in conflict-affected countries, helping them acquire social and economic skills that transform their lives. We've been supporting Women for Women's signature empowerment programme since 2013 in multiple countries, including Afghanistan, Nigeria and South Sudan. As of 2021, we're funding its operations in Kosovo, Bosnia-Herzegovina and Rwanda. The organisation has served nearly 80,000 women in Rwanda since its creation in 1997 and more than 35,000 women in Kosovo since 1999.
CHALLENGE
Across the world, women face social, cultural and economic barriers to equality. These barriers are extreme for ultra-poor women in conflict-affected countries like Kosovo or Rwanda, where women's voices are silenced, ignored, undervalued, and excluded – even from decisions that affect them.
Women for Women International delivers a 12-month social and economic empowerment programme that helps promote women's agency, wellbeing and livelihoods.
Programme participants build practical job skills such as tailoring, brickmaking, horticulture and poultry-keeping. They learn to run a business and make responsible financial decisions, whilst receiving a monthly stipend. In addition, participants learn about their right to vote and to inherit property, and gain vital knowledge about health, hygiene, nutrition, stress management and conflict resolution. Throughout their time on the programme, participants form tight social circles of support.
To further strengthen their access to sustainable livelihoods, women who graduate from the year-long programme can choose to enrol in advanced business training. This additional training includes the provision of micro-capital support and business mentoring.
Women for Women aims to reach 650 ultra-poor women across Kosovo, Bosnia and Herzegovina and Rwanda by 2024
IMPACT
The 881 ultra-poor women who successfully graduated from the programme in Rwanda between 2017 and 2020 increased their monthly earnings by 135% and their savings by 558%. On average the 426 women who graduated in Kosovo during the same period increased their income by 47% and their savings by 31%. Those who received advanced business training increased their monthly earnings by a further 94% (from $74 to $148).
AVERAGE INCREASE IN MONTHLY EARNINGS
for women enrolled in Rwanda between 2017 and 2020 (from $20.84 to $46.20)
AVERAGE INCREASE IN MONTHLY SAVING
for women enrolled in Rwanda between 2017 and 2020 (from $20.97 to $138.60)
ADDITIONAL AVERAGE INCREASE IN MONTHLY SAVING
for graduates receiving advanced business training in Kosovo between 2017 and 2020
MALE ENGAGEMENT
A field trial is currently being conducted in Rwanda by Women for Women International, and in Tanzania by Hand in Hand International, to test male engagement strategies. The trials aim to identify if and how gender-specific coaching can contribute to addressing discriminatory social norms and practices, by applying the findings of a research study led by the International Center for Research.
Since the Taliban forces took control of Afghanistan in 2021, women and girls have seen their rights being revoked, and their access to education, jobs, public spaces and travel decimated. Afghan women and girls are suffering from increased violence, abuse and retaliation.
Women for Women International has helped more than 120,000 women in Afghanistan over the past few decades with its signature empowerment programme.
Their programme was paused after the initial takeover, during which time their most at-risk staff and families were evacuated. The remaining staff and programme participants were provided with critical psychological first aid. Throughout the winter of 2021, the organisation supported former participants with cash assistance. In late January 2022 their programme resumed in four provinces.