Navigating the storms
For Madagascar's fishing communities COVID-19 is yet another tragedy, exposing and intensifying the horrors of poverty and environmental instability. Blue Ventures' mission matters more than ever.
The COVID-19 pandemic has completely upended the global economy and is having a wide-ranging impact on the seafood sector: demand and prices have crashed, access to regional and national markets has nosedived and fish production has fallen globally (by 75% in the Mediterranean sea alone!).
As the supply chains of most coastal economies are disrupted and fragmented by restrictions on the movement of people and goods, small-scale fishers that rely on fishing to make ends meet face devastating losses of income, compounded by social isolation and obstructions to the supply of essentials, including food and medicines.
For Madagascar's fishing communities, this crisis magnifies existing vulnerabilities: COVID-19 is yet another tragedy, exposing and intensifying the horrors of poverty and environmental instability.
For nearly two decades, our partner organisation Blue Ventures has been working alongside coastal communities in southern Madagascar to rebuild tropical fisheries, pioneering the use of temporary fishery closures to catalyse community support for marine management. This approach has boosted local catches and incomes, leading communities to take steps toward marine protection.  While Blue Venture teams have navigated turbulent times before, COVID-19 is testing their preparedness as never before: few coastal fishing villages have any economic buffer or social support to ride out this storm. Many don't have proper handwashing facilities, let alone access to hospitals or a ventilator.
"For conservationists working at the interface of poverty and environmental degradation", Blue Ventures's CEO Alasdair Harris recently pointed out "the coronavirus tragedy underscores why we must take urgent action to support those dependent on biodiversity for their survival.  The impact we make today could be the most important work of our lives. Never has our mission mattered more."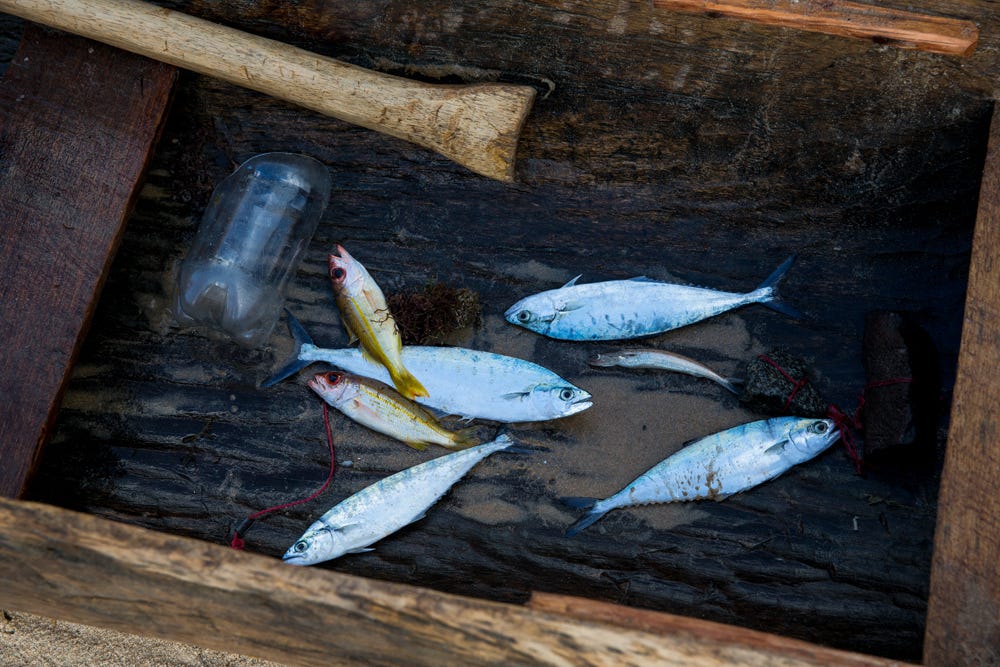 Blue Ventures is not a crisis relief organisation, but can count on a long-established, strong local presence that has always put communities' leadership and needs first.
Its response to the pandemic reflects an integrated approach that strives to combine livelihood diversification, healthcare and environmental conservation.
Maintain livelihood support services to fishing communities to ensure that families receive regular income through the crisis.
Establish new income-generating activities while seafood markets are disrupted (for instance, supporting women's associations to produce cloth face masks to sell locally).
Repurpose the organisation's logistics, boats, vehicles and teams to help local government and community structures prepare for and combat the pandemic.
Deploy and support trained community health workers to provide essential healthcare, distribute essential medicines and ensure all households have access to handwashing facilities. As the virus spreads, these health workers represent a vital source of public health information, and are poised to refer patients to government response teams, help shield the vulnerable, and ensure patients self-isolate and undertake contact tracing.
Gather and share information between communities to ensure that the voices and needs of marginalised populations do not go unheard, and that local communities have access to information and resources to help them shape their own responses to protect fisheries and livelihoods.