Four Common Misconceptions About Migration, Fact-Checked
This International Refugee Week, SOS Méditerranée is helping us debunk some of the most common misconceptions about migration and search and rescue operations
SOS Méditerranée is a European humanitarian and maritime search and rescue organisation operating in the Mediterranean Sea. It was founded by citizens in 2015 to save people in distress. From 2016 to 2018, it financed and operated the rescue ship Aquarius. It is now financing and operating the Ocean Viking. We've been supporting its Swiss branch since 2019.
We asked SOS Méditerranée's team to helps us debunk some of the most common assumptions about migration and search and rescue operations.
1# CIVIL SOCIETY SHOULDN'T BE INVOLVED IN SEARCH AND RESCUE OPERATIONS. THAT'S NOT ITS ROLE.
Assisting people in distress at sea is a duty of all states and shipmasters under international maritime law. This duty is binding not only for any boat having notice of people in need, but also for coastal states, which are required to use all the information they have to either conduct rescue operations themselves or to delegate this duty to vessels close to the incident.
Operation Mare Nostrum, a search-and-rescue initiative for migrants crossing the Mediterranean run by the Italian Navy between 2013 and 2014, saved more than 150,000 people from a watery grave. Its termination has left a large area of the Central Mediterranean virtually unguarded, leading to an unprecedented increase in the number of shipwrecks. Since then, the Central Mediterranean Route has become the world's deadliest migration route.
In June 2018, Italy and Malta refused to let the ship that SOS Méditerranée was chartering at the time, the Aquarius, disembark in its ports. Over 629 rescued migrants were stuck on board for days. This episode kicked off a whole series of incidents following the same pattern. Ships carrying saved migrants are regularly refused entry to the closest ports today, setting the stage for what can become weeks of negotiations until states finally agree on their reception.
Consequently, cargo vessels are also starting to ignore their duty to rescue people in distress, fearing the economic loss of being stuck at sea for weeks.
Which leaves it to us, civil society, to fill the gap. It is a duty driven by the humanitarian need to prevent people from drowning.
2# : MIGRANTS RESCUED AT SEA CAN AND SHOULD BE RETURNED TO LIBYA
Returning people rescued at sea to Libya, a country of ongoing conflict since 2011, is a clear breach of international maritime, refugee and humanitarian law. Survivors must be assisted and conducted to a "place of safety". This means a place where their lives are no longer threatened and their basic human needs (such as food, shelter and medical needs) can be met.
Libya cannot be considered a "place of safety", as has been recognised by the Council of Europe, the United Nations and the European Commission.
Almost every single one of the people we rescue at SOS Méditerranée recounts horrific levels of violence, including torture, extortion, arbitrary arrests, forced labour and sexual violence. Their bodies tell the tale of an epic battle for survival that has been extensively certified by numerous witnesses and investigations. Returning people in need of international protection and survivors of gross human rights abuses to Libya is not an option.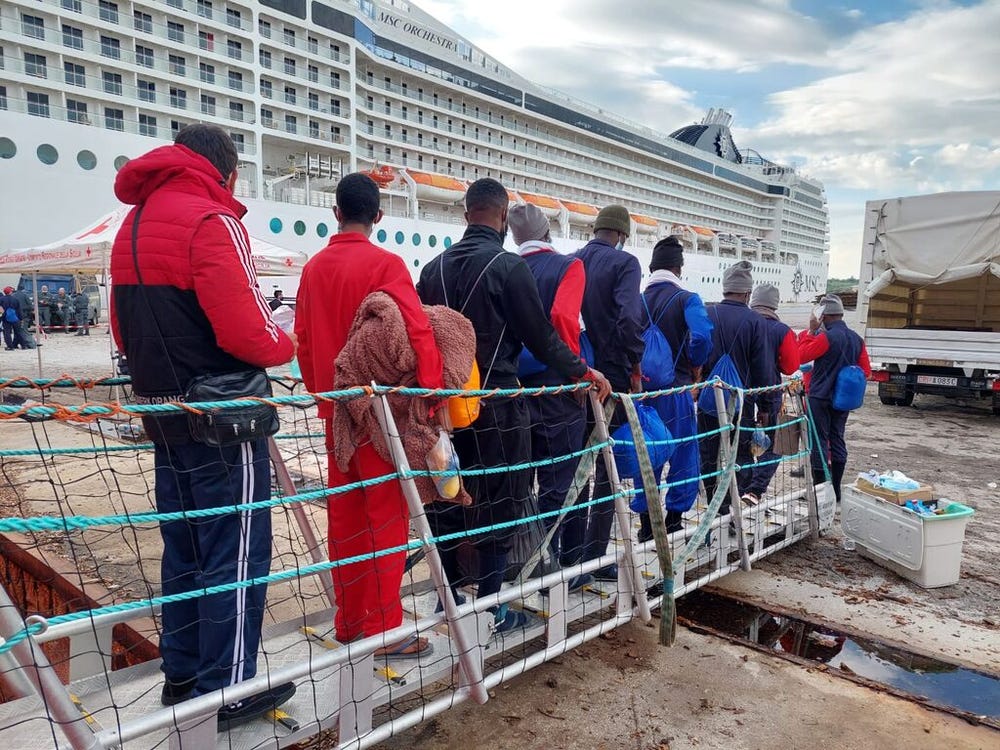 3#: SOME OF THE BOATS RESCUED AREN'T REALLY IN DISTRESS
What does "distress" mean, according to the law? A distress situation occurs when a vessel is in grave and imminent danger and requires immediate assistance.
Several conditions concur to legally define a "distress situation": a request for assistance, for instance, or the seaworthiness of the vessel and the likelihood that it will not reach its final destination, which can depend on the number of people on board in relation to the size of the boat or the availability of necessary supplies such as fuel, water and food to reach a shore. A vessel is also considered "in distress" under the law if there is no qualified crew on board, or no proper navigation and communication equipment, or if the weather and sea conditions are not suitable.
The flimsy boats we at SOS Méditerranée rescue - dinghies made of wood or rubber - are always overcrowded, unequipped and unsafe. They can capsize or deflate at any moment. Our teams have even set up a specific "mass rescue" procedure to ensure people can disembark safely.
The UN refugee agency recently declared that last year's shipwreck death toll is on a par with 2014, even though almost twice as many people crossed the sea to Europe eight years ago, when the exodus of those fleeing war in Syria war was at its height.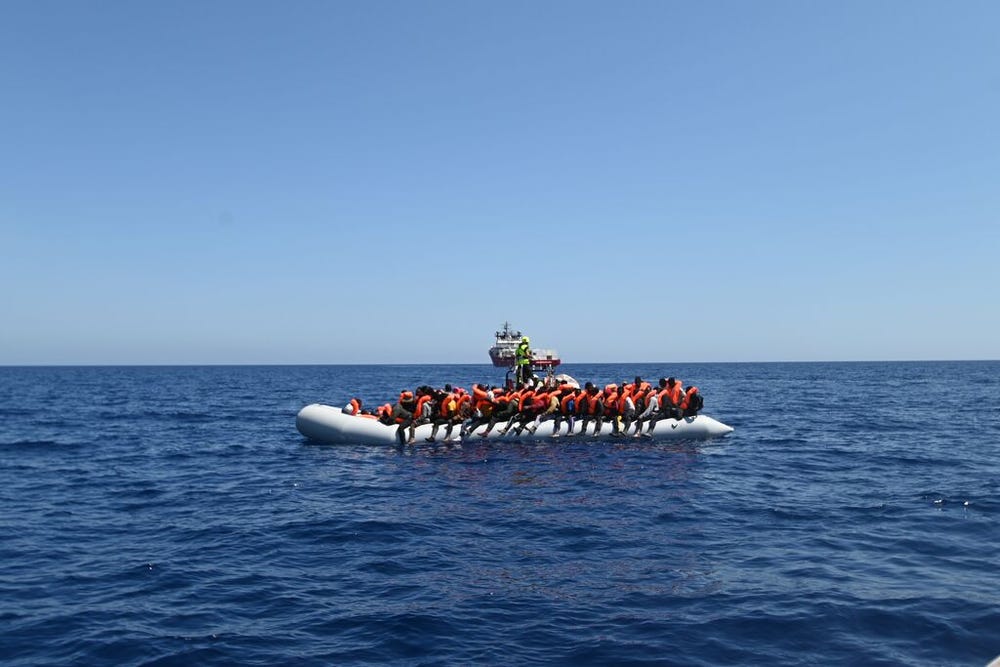 4#: THE PRESENCE OF RESCUE VESSELS LEADS MORE PEOPLE TO ATTEMPT THE CROSSING
The theory that rescue ships are a "pull factor" - encouraging more migrants to attempt the dangerous sea crossing and thus leading to more tragically unnecessary deaths - has been repeatedly disproved by facts and scientific studies. Mediterranean migration is driven by human desperation, not by anyone's willingness to rescue. People flee Libya because they are exposed to inhumane treatment and gross human rights violations, regardless of whether rescue vessels are patrolling international waters or not. Some would rather die at sea than return to what they describe as a "living hell".
Reports from the University of Oxford, University of London and European University Institute in Florence have demonstrated the complete lack of causality between crossing attempts and the presence of rescue vessels.
Weather conditions and the fluctuating security situation in Libya are the only factors that actually influence the number of attempts to cross the sea.
Video player photo credits: © Flavio Gasperini / SOS Mediterranée