Ukraine Emergency
How Medair and Médecins Sans Frontières are providing desperately needed humanitarian assistance to refugees and internally displaced people.
We're supporting Medair and the Médecins Sans Frontières emergency fund to provide desperately needed humanitarian assistance to the over 3.5 million refugees and 2 million internally displaced people currently made homeless by the conflict.
MEDAIR
Based in Rzeszow, Poland, with operations in Przemysl, where most Ukrainians refugees have crossed the border, Medair is currently supporting volunteer and local organisations who strive to offer safety, stability and protection to the millions of people displaced by the conflict. Where necessary, Medair's teams are stabilising the assistance being offered to refugees and host families making sure everyone consistently receive the services they need. This includes training front-line staff and volunteers in psychological first aid and helping people understand how to protect themselves from the risk of exploitation.
In Przemysl, Medair is managing the main reception centre which includes a 3,000-bed shelter - set up in a former supermarket - as well as the reception centre in the train station.
The organisation is also working to restore broken supply chains that deliver essential aid in Ukraine. In five cities in western Ukraine, Medair is ensuring that shelters and local services are equipped to welcome hundreds of thousands of people in transit
Medair has also started providing psychosocial support in the Ukrainian city of Vinnytsia, working with the Dutch specialist war trauma organisation ARQ.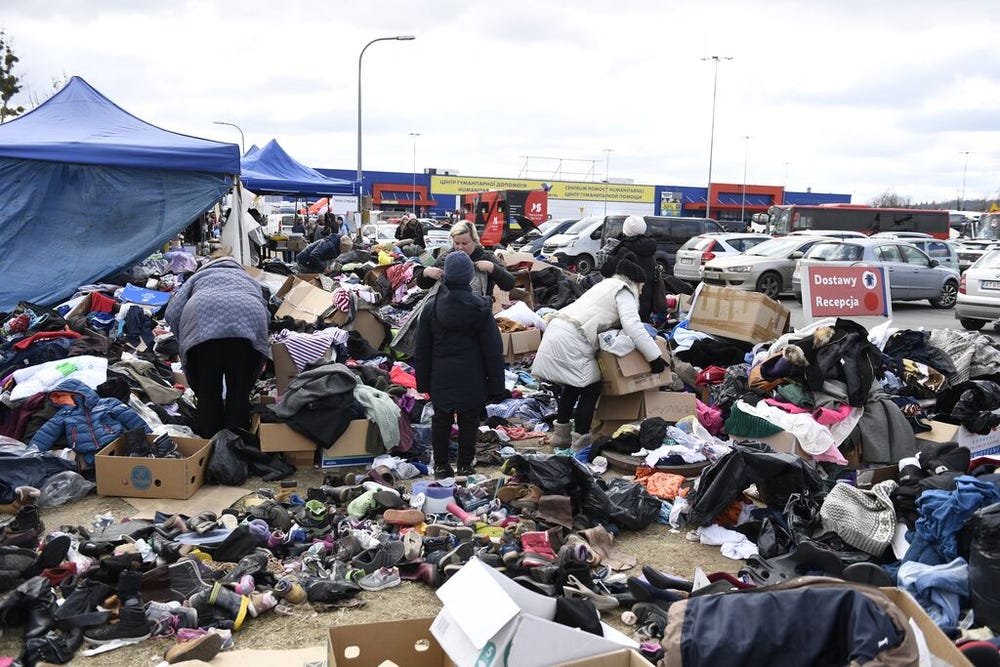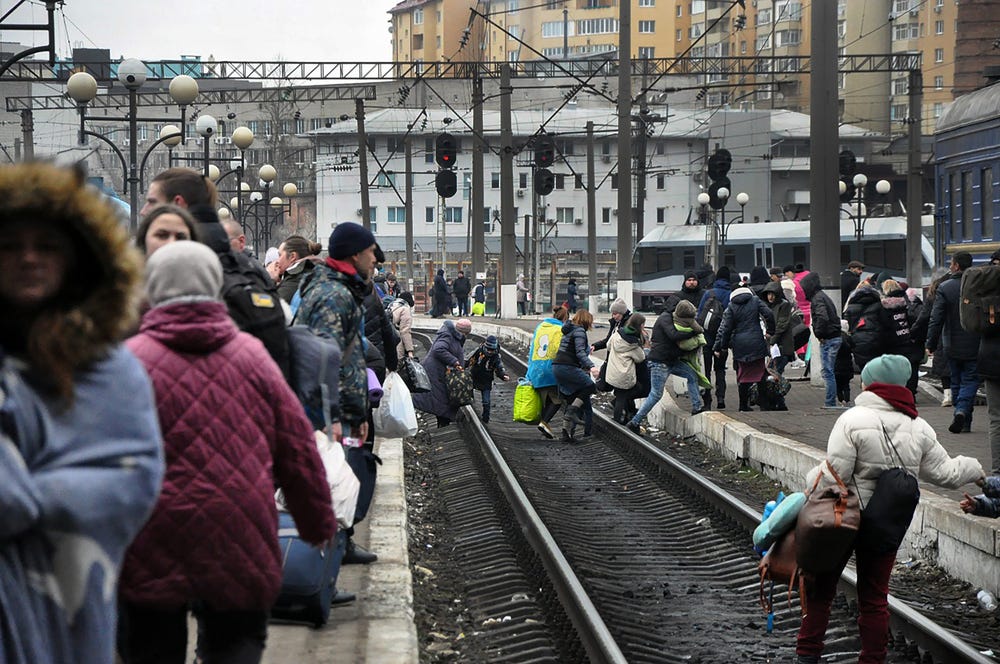 MÉDECINS SANS FRONTIÈRES
MSF emergency response teams are sending medical and logistics supplies to hospitals and clinics across Ukraine. The medical supplies include surgical and trauma kits, oxygen, insulin, anaesthetics, transfusion kits and medications for chronic diseases.
MSF is also working with medical facilities in many parts of the country to help them prepare for what might come next. In Lviv and Vinnytsia, MSF teams are providing mass casualty training for hospital staff and is assisting hospitals to prepare for mass influx of wounded people.
MSF is also present in several neighbouring countries such as Poland, Hungary, Moldova, and Slovakia to provide medical assistance to the people who had to flee Ukraine.