Remote therapy fosters connectedness
During the COVID-19 crisis, healthcare has gone digital on a massive scale to maintain service delivery. This transition has created opportunities to engage more extensively with difficult-to-reach populations. StrongMinds reflects on this.
The COVID-19 pandemic and lockdowns have created numerous barriers to the provision of in-person services, requiring many organisations to transition rapidly to virtual platforms in order to maintain service delivery. Healthcare has gone digital on a massive scale, with recent surveys indicating telehealth has increased thirty-eight-fold during the pandemic. This step-change has inevitably focused attention on digital inequalities, since those people most in need of support (older people and those experiencing social deprivation in particular) are often least likely to engage with or have access to digital platforms.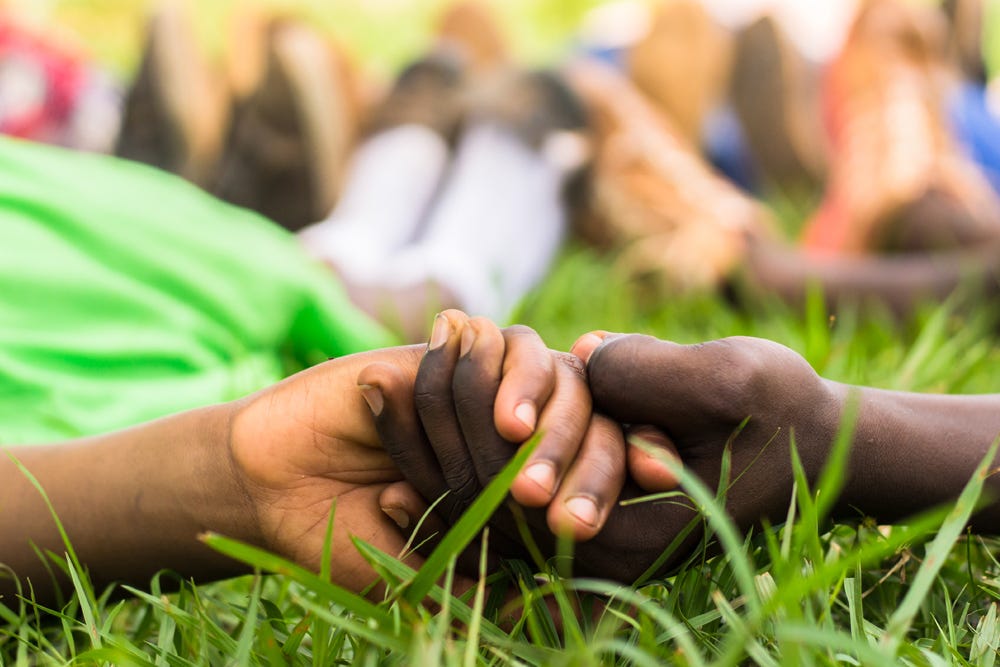 Nonetheless, the transition has quite unexpectedly also created opportunities to engage more extensively with difficult-to-reach populations. That was the case for StrongMinds, a partner organisation that trains community workers to become mental health facilitators and lead group talk therapy sessions for women with depression in poor communities.

"The COVID-19 pandemic turned our world upside down, just as it did for so many organisations" explains Frank Harle, Country Director of StrongMinds Zambia. "Our entire model is based on person-to-person interaction. We needed to rethink it if we wanted to continue to help women recover from depression".

When the world went into lockdown, StrongMinds quickly pivoted to a phone-based delivery model to provide continuity of care for the communities it serves in Zambia and Uganda. This required it to adapt the therapy curriculum, equip staff with phones and data, and train them in the new model. To reach communities in need, StrongMinds launched a multimedia, multichannel communication campaign that ultimately reached 16 million people in both countries.
We had no idea if any of it would work, but the results exceeded all expectations: our clients achieved a similar reduction in depression symptoms through teletherapy as they do from in-person groups. What's more, teletherapy enabled us to vastly expand our geographical reach across Uganda and Zambia, and to serve people from all over both countries who would not previously have had access due to time or travel constraints.
The practice, in which patients talk with a counsellor on the phone, could transform mental health treatment by allowing patients to get help without suffering stigma. A small, Zambia-focused study published in the International Journal of Mental Health Systems last year found that even supportive families "could not protect [patients] from the ridicule and judgment of their neighbours and friends." Such stigma means that patients rarely seek medical attention before a serious mental breakdown.
"We learned that a portion of our clients prefer teletherapy to in-person therapy due to its flexibility and the opportunity to connect with women outside their local communities."

Against all expectations, teletherapy consequently ended up fostering social connectedness!

So, while StrongMinds' incursion into digital mental health delivery was initially conceived as a short-term response to social distancing measures, this surge in interest, enthusiasm and acceptance has led the organisation to consider its regular use in the field.
"A year on" points out Harle, "we are exploring the potential to expand it from a temporary solution solely providing 'urgent virtual care' to become a core part of our programme in addition to and complementing in-person therapy. Hybrid in-person care models have the potential to improve the client experience through improved convenience, access, affordability and outcomes."