Our COVID-19 emergency support for India
To respond to the devastating wave of COVID-19 outbreak that is ravaging India, we are stepping up our support to the emergency response of two long-standing partners, Médecins Sans Frontières and Educate Girls.
As a devastating second wave of COVID-19 outbreak ravages India, leaving millions infected, at least 360,000 dead and an entire population struggling to gain access to basic essential services, we are stepping up our support to the emergency response of two of its long-standing partner organisations, Médecins Sans Frontières (MSF) and Educate Girls.
MSF is deploying doctors and nurses to support BKC hospital in its efforts to manage the current surge in severe cases of COVID-19 in Mumbai, Maharashtra, and is working in collaboration with the Municipal Corporation of Greater Mumbai to run one of its dedicated Covid-19 health centres. The organisation is also scaling up screening, shielding, testing and referral activities at the hospital, in the community and at nine health posts. The shielding is mainly targeted at vulnerable groups in an informal settlement, including daily wage workers, the elderly and patients with diabetes, tuberculosis or on antiretroviral therapy. Psychosocial support is also being provided for MSF staff, who not only face the challenges of responding on the frontline, but also of taking care of their families and loved ones.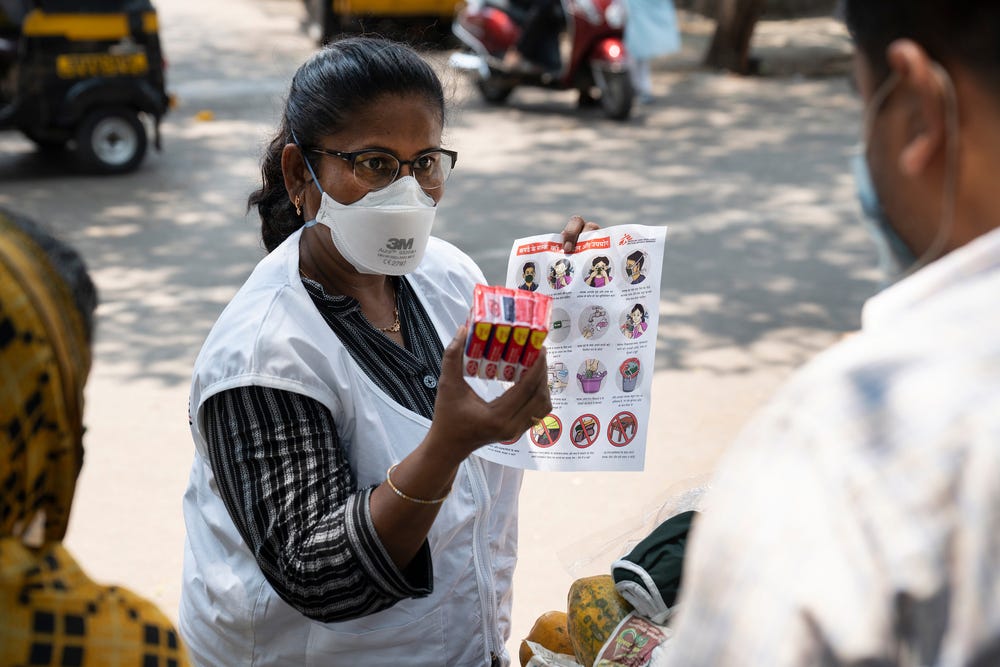 Educate Girls, an NGO committed to find out-of-school girls, bring them into school and ensure that they can stay and learn, is providing assistance to rural vulnerable households by purchasing and distributing grocery and hygiene kits. The organisation has the unique capacity to leverage a 15,000+ network of community volunteers and over 2,200 field staff who are close to the affected population. Conscious that the immediate crisis requires additional funding, Cartier Philanthropy made a donation that is part of a match-funding campaign and that has raised US$ 2m so far, allowing to reach 115,000 households with relief kits.
Both these grants come in addition to over 4m Swiss francs Cartier Philanthropy has already donated to 16 non-profit organisations to support COVID-19 relief operations, mainly in the areas of healthcare, education, food and other basic needs, such as water and sanitation, in 19 countries across the globe.