20 Years of a Transformative Approach to End Extreme Poverty
What has BRAC learned in the 20 years since pioneering the Graduation "out of poverty" approach?
What has BRAC learned in the 20 years since pioneering the Graduation approach, an evidence-backed, multifaceted intervention for empowering people to escape extreme poverty long-term? How has Graduation developed? And what does the future hold for scaling this approach globally?
This article was written by Gregory Chen, Managing Director of BRAC Ultra-Poor Graduation Initiative
Nearly 700 million people are currently experiencing extreme poverty. Close to 100 million more people were forced into extreme poverty as a result of the COVID-19 pandemic, and at current rates of poverty reduction, over half a billion people are likely to remain in extreme poverty by the end of the decade. Even before the pandemic, progress on poverty alleviation slowed to less than half a percentage point annually, as there are conditions of poverty that create a trap normal economic growth does not address. Without changing our approach, hundreds of millions of people will still be living in extreme poverty by 2030, experiencing limited access to food, healthcare, clean drinking water, education, or a stable income.
This is not an inevitability, but a political choice. As BRAC International's Executive Director Shameran Abed stated, "Poverty eradication may be a few years away, but it is possible. We should be the last generation on earth that sees extreme poverty. The resources are there. The research exists. It's going to take some convincing of governments. It's going to take some political will, which requires effective advocacy and technical assistance at the local level, but it can be done."
BRAC a partner of Cartier Philanthropy, aims to mobilize those resources and research and engage governments and allies to drive systems change in extreme poverty eradication. We aim to do so by expanding a proven intervention for empowering people to escape the deepest states of poverty and put them on a pathway to improve their wellbeing for the long term.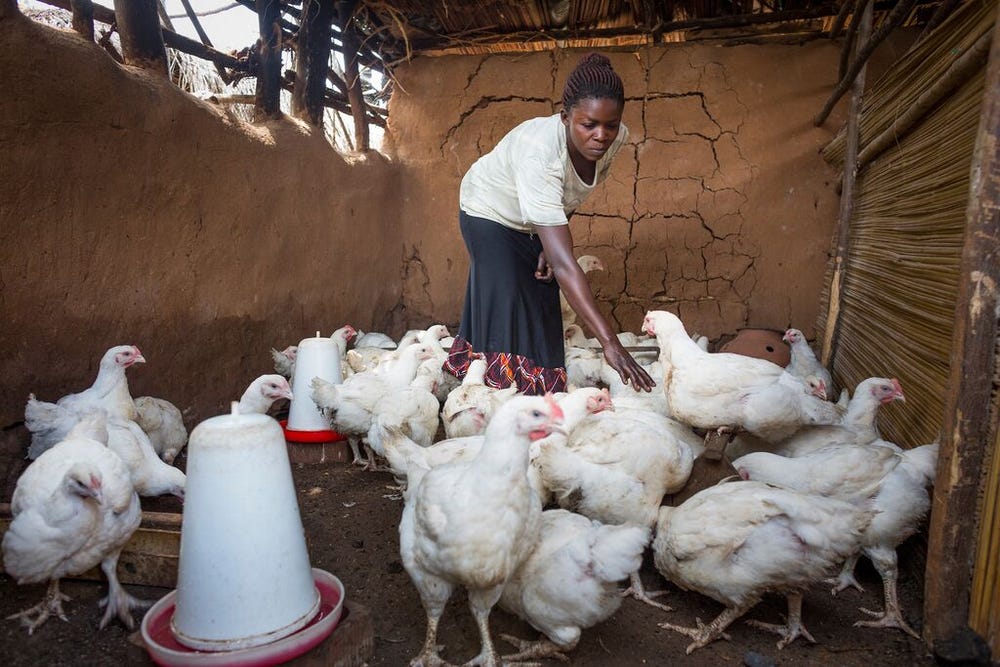 This intervention, known as the Graduation approach, is a multifaceted set of time bound interventions that address the complex nature of extreme poverty. These interventions are adapted to the local context and include meeting participants' basic needs, providing training and assets for income generation, financial literacy training and savings support, and social empowerment through community engagement and life skills training—all facilitated through ongoing coaching.
This year marks the 20th anniversary of Graduation, pioneered by BRAC in Bangladesh after recognizing that existing poverty alleviation programs were not reaching the people who were poorest or properly meeting their multidimensional needs. Now, alongside our partners we are positioning the approach to scale globally through governments. Here are three takeaways from 20 years of Graduation:
RESEARCH SHOWS GRADUATION EMPOWERS PEOPLE FOR YEARS AFTER FINISHING THE PROGRAM.
In Bangladesh, BRAC's flagship Graduation program has reached more than 2.1 million households, 'graduating' 95 percent of participants out of extreme poverty. Graduation is one of the most extensively studied and widely supported poverty alleviation approaches, and research demonstrates it provides the "big push" needed to create a sustainable pathway out of extreme poverty for years after the intervention ends. 93 percent of participants experienced sustained benefits seven years after starting the program, includings a 37 percent increase in earnings, a nine percent increase in consumption, a ninefold increase in savings rate, and a twofold increase in household assets and access to land for livelihoods. Despite the shocks caused by COVID-19, a majority of program participants were able to maintain income-generating activities even 13 years after starting a Graduation program.
As Cartier Women's Initiative recently showcased, multiple research groups have evaluated Graduation and economists Esther Duflo, Abhijit Banerjee, and Garima Sharma studied Bandhan's Graduation program in West Bengal, finding that ten years after starting the interventions, participants continued to see significant improvements in their consumption, food security, income, and health.
GRADUATION IS CONSTANTLY IMPROVING AND EVOLVING.
BRAC has been continuously evolving, adapting, and innovating the Graduation approach to make it more effective in serving people who face extreme poverty and marginalization. BRAC is now on our fifth iteration of Graduation in Bangladesh and is being further adapted for different contexts and communities with unique needs. For example, BRAC rapidly adapted our approach during the pandemic to meet the evolving needs of program participants and are adjusting Graduation to build climate resilience for people in extreme poverty.
Since 2016, Cartier Philanthropy and BRAC have been working together to implement Graduation in Uganda, and we are currently collaborating on a program to adapt the Graduation approach to better serve people with disabilities. Along with FCDO, Medicor Foundation, the National Community Lottery Fund, Humanity & Inclusion, and the National Union of Women with Disabilities Uganda, we are committed to further evolving Graduation to ensure it is disability inclusive. By iterating on Graduation with learnings from internal and external research and practical knowledge gained through firsthand experience, BRAC has been able to ensure our interventions remain impactful over 20 years.
GRADUATION CAN REACH MILLIONS MORE BY BEING SCALED GLOBALLY.
Graduation has expanded considerably outside Bangladesh with many organizations and governments establishing adapted variations. It is estimated that Graduation programs have been developed in nearly 50 countries, and BRAC has directly implemented or provided technical assistance on Graduation programs in 15 of those countries. According to Duflo and Banerjee's multi-country evaluation, the approach works in multiple environments.
Nevertheless, to address the scale of extreme poverty requires governments to grow their efforts within and alongside their mainstream social programs. Governments already dedicate huge fiscal resources to poverty and cash transfer programs and these should continue, but they should be strengthened with high quality Graduation elements that can make investments more durable and generate a higher long term return on investment.
This is why we at BRAC Ultra-Poor Graduation Initiative are working with governments to expand uptake of the Graduation approach, aiming to reach 4.6 million more households by 2026. But no one entity, whether a foundation, NGO, or government, can end extreme poverty alone. To drive systems change on extreme poverty eradication, we need a multistakeholder coalition. We ask for government, multilateral, private sector, research, and civil society actors to take up the challenge on their own or as a partner with us at BRAC to empower millions more people to escape the poverty trap.